The Ultimate Account-Based Marketing (ABM) tool kit for B2B Organizations executing or planning to implement ABM in 2023
Kickstart your ABM today!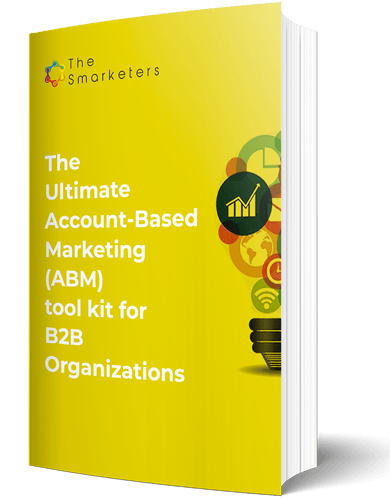 DOWNLOAD YOUR ABM TOOLKIT NOW FOR FREE
From our experience delivering successful ABM implementations for Fortune 500, Fortune 1000, and SMBs over the years, we have designed, developed, and improved templates for clients to simplify the ABM setup, process flow, and overall implementation. These templates come with instructions to help you understand the most efficient way to use them.
This kit includes templates for
Building an ideal customer profile

Content Bank Audit

Target Account List (1:1, 1:Few, 1:Many)

Account Research (1:1)

Industry Research (1:Few / 1:Many)

Buyer Persona Research & Analysis

Solution Mapping Matrix

Advertising

Stakeholder Mapping

Messaging Framework

Campaign Brief

Scoring Matrix

Measurement & Reporting
Frequently Asked Questions
Why should I fill this form?
Your personal information is safe. We ask you to fill this form in order to share a valuable resource, this will help us to (a) improve your browsing experience by personalizing the Smarketers site to your needs; (b) share information to you periodically that we think may be of interest to you by email or other means
Is this really free?
Oh yeah! We've put in years of effort to streamline ABM processes and create templates and we're giving them away…FREE